The Magnalure Story
Kerry Shaver - Owner / CEO
"I want to share with everyone my journey to bring the Magnalure to life. Over nine years ago, I had the idea to create a product that was designed with incredibly strong magnets, allowing it to hold onto my fishing accessories and help make fishing simple. I made the first Magnalure, the Magnalure Wrap, from scratch and used it myself for eight years. I loved using my self-made Magnalure Wrap so much that in 2020 I set out to turn my idea into a product that others could use too."
"In 2022 I began sharing my new patent pending product, the Magnalure Wrap, with the world by putting it through a test market and attending fishing expo shows as part of a soft market introduction which led to nothing but positive feedback."
Magnalure was created to help make fishing simple with the goal for it to become more diverse over time. The first Magnalure in our product line was the Magnalure Wrap, followed by the Magnalure Sticky Pad which we launched a few months later. Since the launch of our Magnalure products, we have gotten many positive responses and gained amazing relationships and supporters.
In April 2023, a young man by the name of Jordan Vitolo posted a TikTok demonstrating the Magnalure Wrap that he had purchased while talking about his personal experience with it. His demonstration TikTok which showed him tossing multiple tools onto his Magnalure Wrap while it was attached to his work truck went viral. All of the feedback on this TikTok showed us that it was time for the Magnalure product line to expand even more, which led to our third product launch, the Magnalure Tool Pad.
We look forward to the opportunity to help you hold on to the things you need, whether it's for fishing, working, or etc. No job is too big or too small for the Magnalure.
"My hope for the Magnalure product line is that everyone will get as much joy out of using it as I do." - Kerry Shaver, CEO/Owner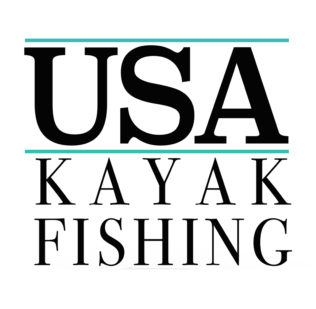 USA Kayak Fishing
Every day there is something new that pops up in the kayak fishing world. USA Kayak Fishing tries to keep their finger on the pulse of all things kayak fishing.
Thank you USA Kayak Fishing, for featuring our Magnalure products in your blog!
Visit Website