Magnalure Wrap
Regular price
Sale price
$34.95 USD
Unit price
per
Sale
Sold out
Standard Magnalure will fit 11" - 16" pedestals overall size 9" x 8"
Pro Magnalure will fit ALL pro seat pedestals overall size 9" x 13.5"
Introducing the Magnalure Wrap - The Ultimate Fishing Accessory. Simplify your fishing experience with our revolutionary Magnalure Wrap. Our magnetic wrap with a velcro closure is specifically designed to wrap around your pedestal and grab hold of lures, hooks, snips and any other fishing accessories you may need. Key Features: - Magnetic design grabs hold of accessories - Velcro closure for secure fit - Simplifies your fishing experience Say goodbye to fumbling around for the right tool or losing essential items while out on the water. The Magnalure Wrap ensures that all your important items are easily accessible and securely fastened. The Magnalure wrap is also great for side by side ATV to hold your tools, nails, hammers, staples, and pliers. So why wait? Get your hands on a Magnalure Wrap today and take control of every fishing trip!
FREE SHIPPING on all orders over $100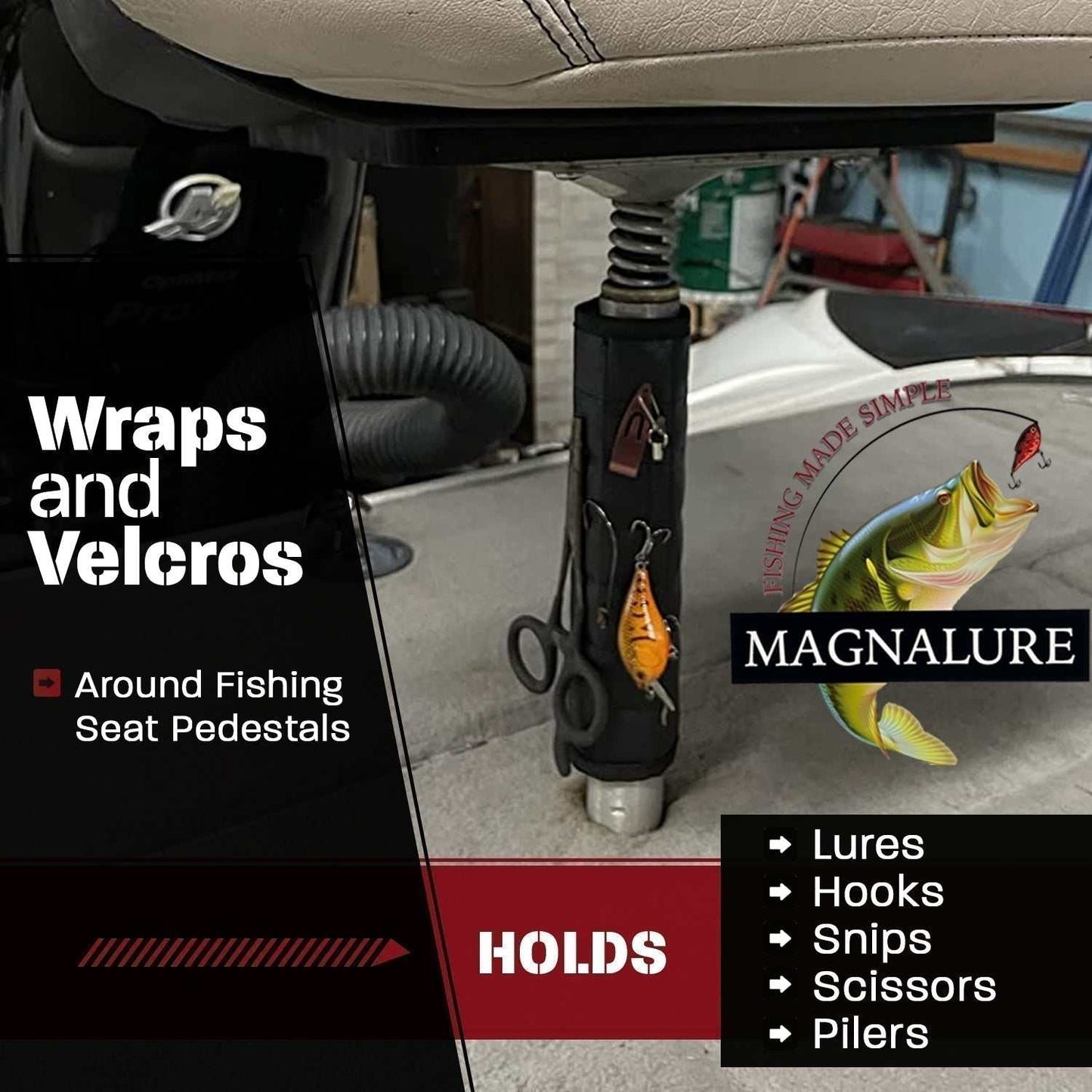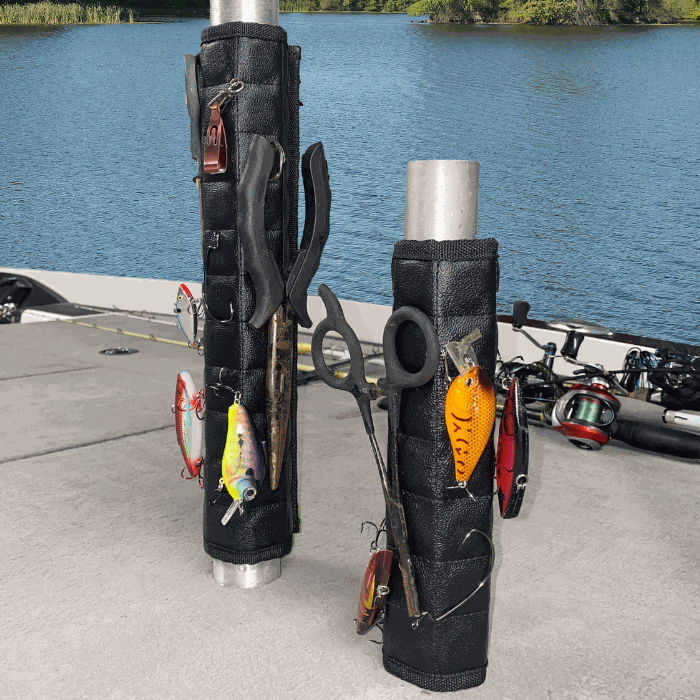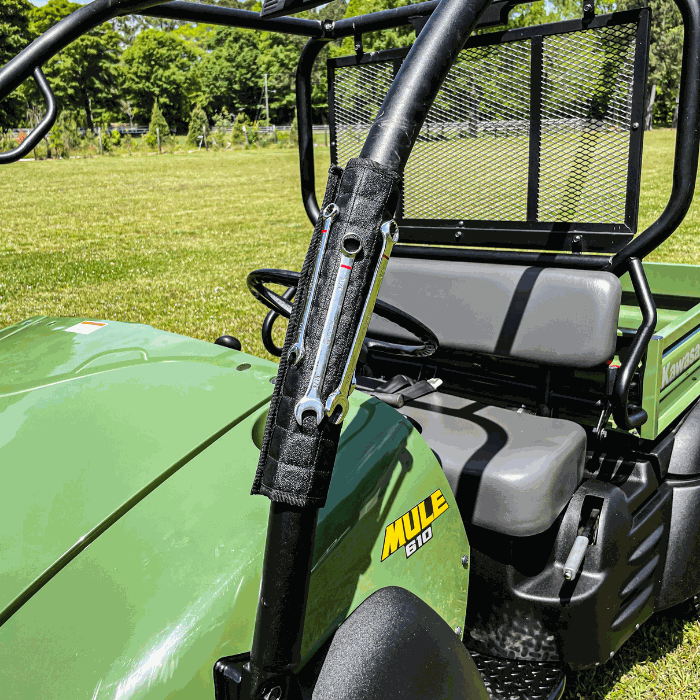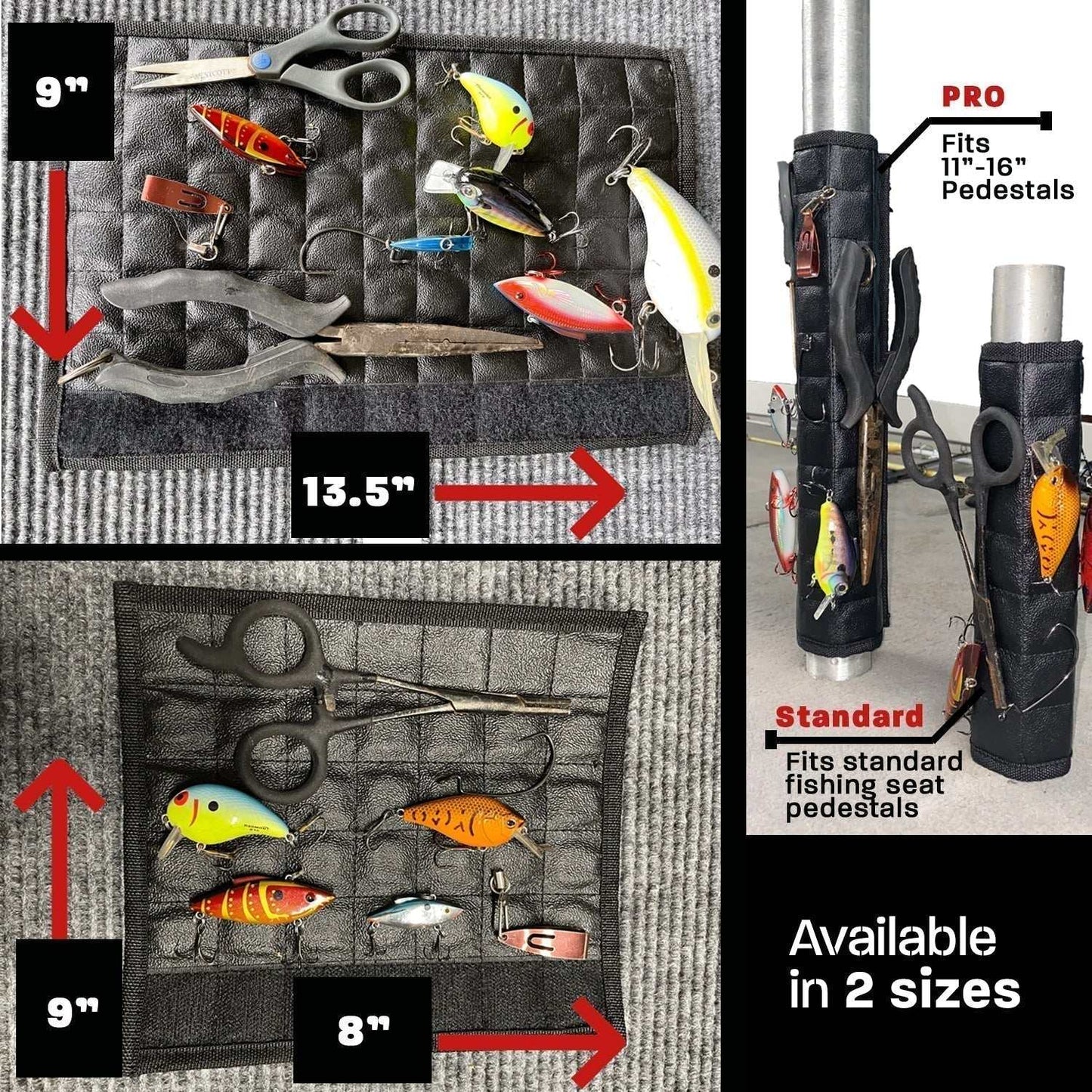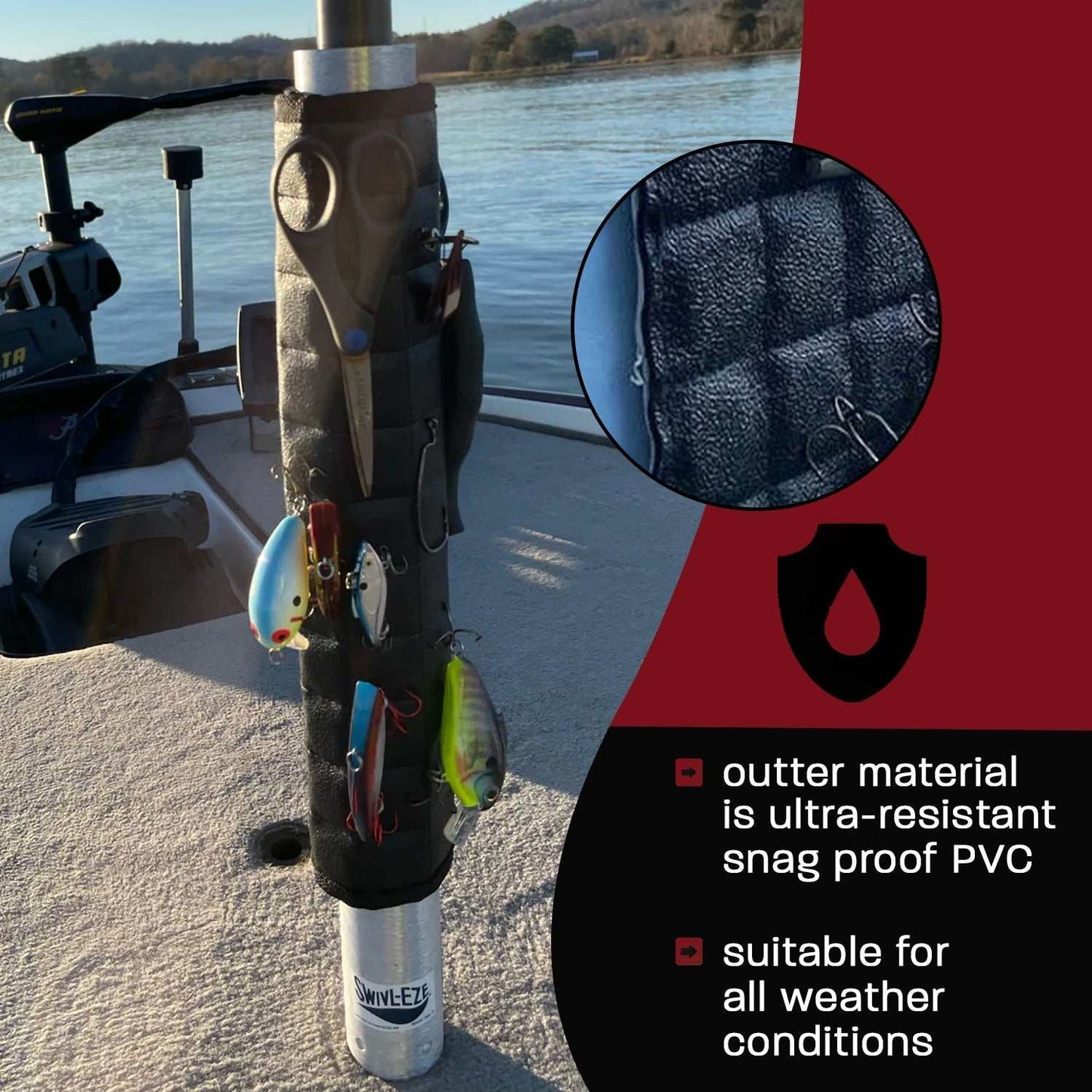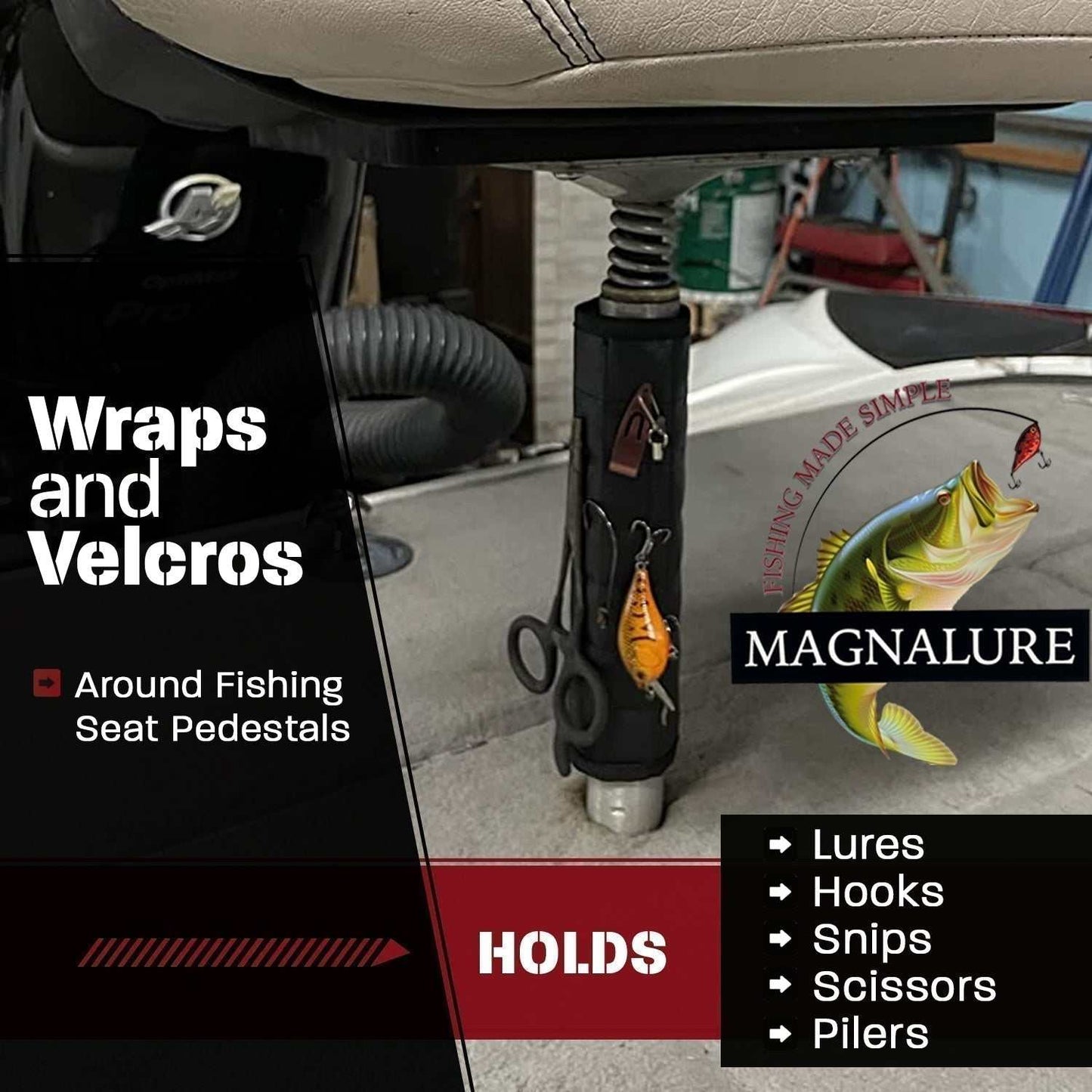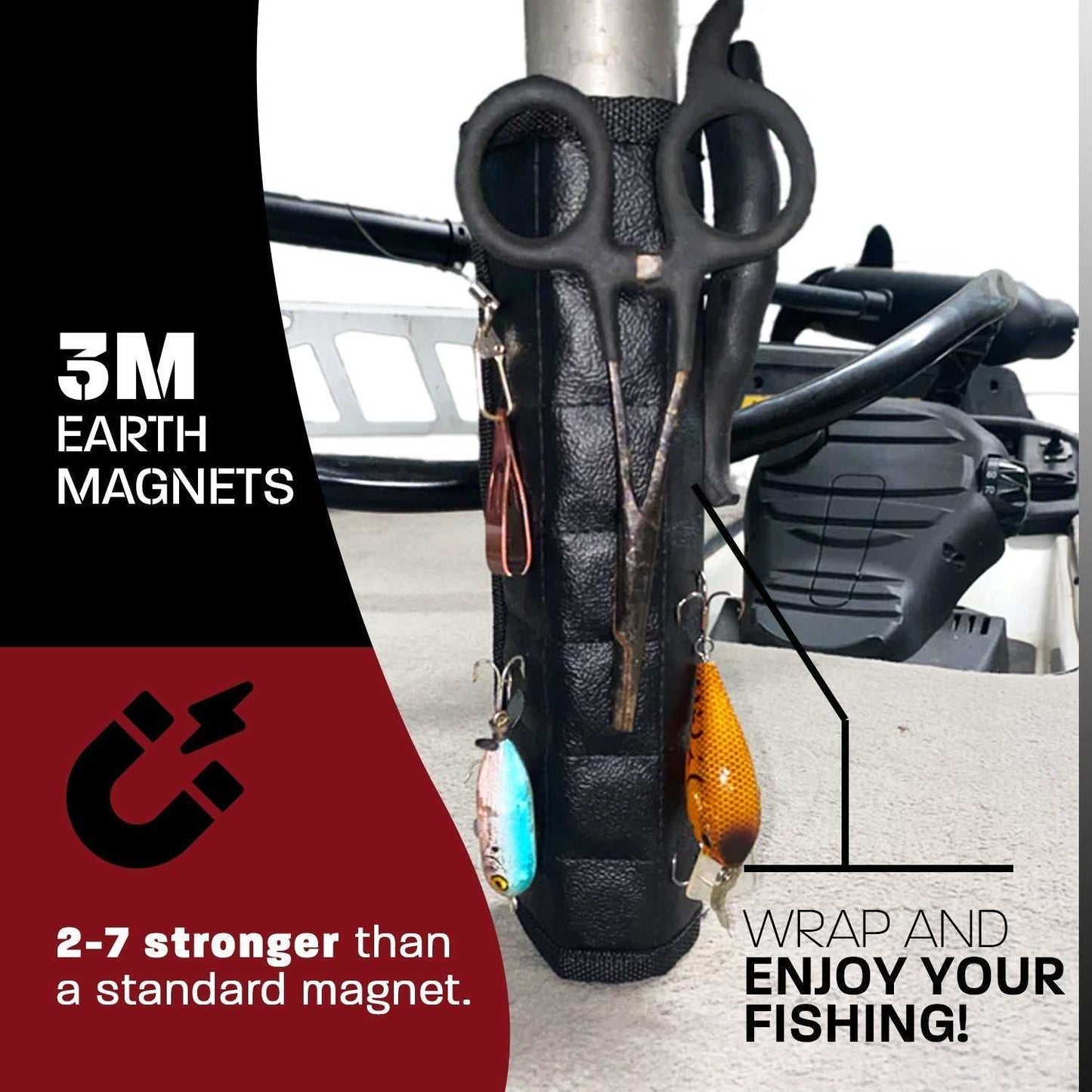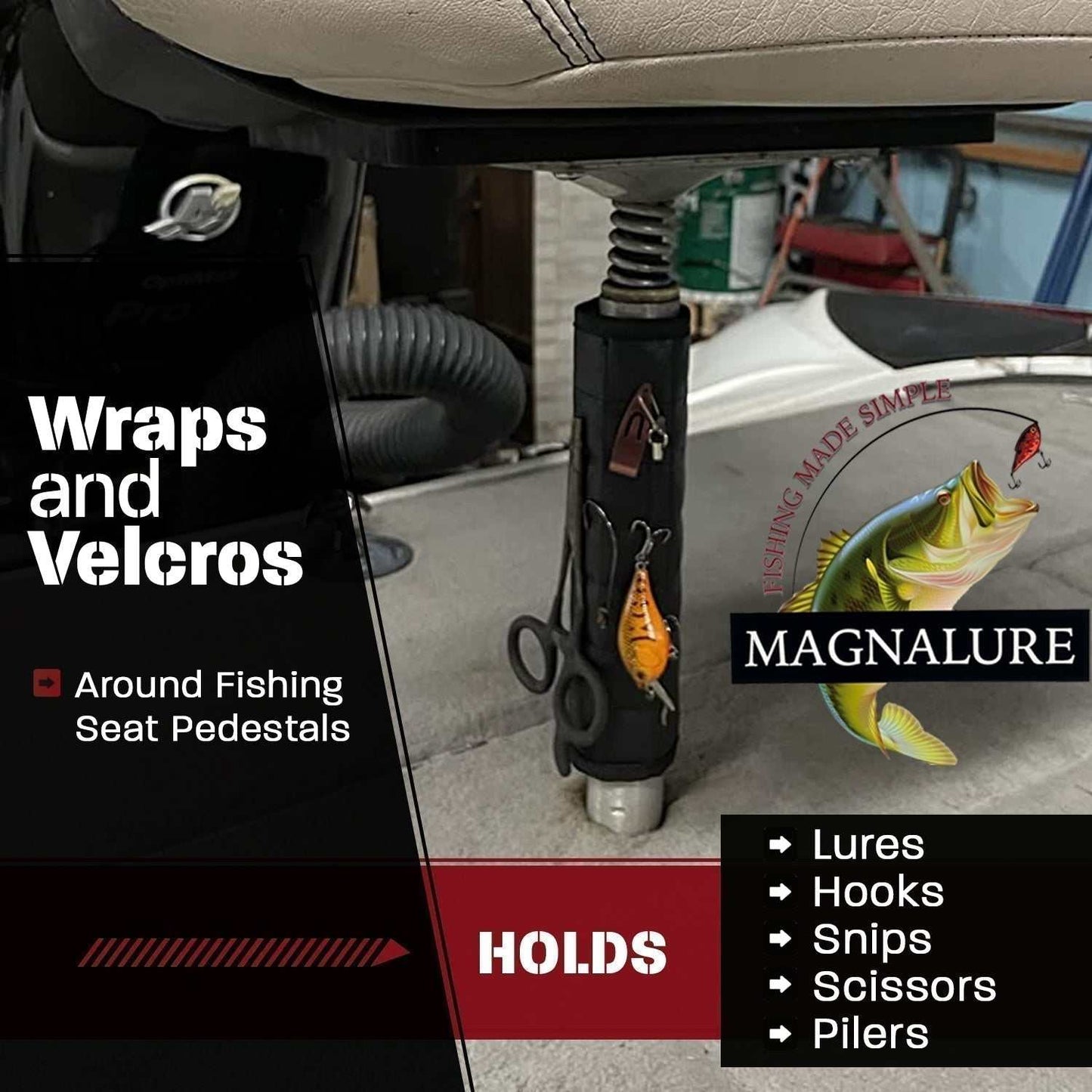 Awesome all around tool!
My husband loves that he can use it on the boat, at his job, and around the house.
Great for tools
Bought the Magnalure wrap from seeing it on tik tok. As a field mechanic the product is helpful keeping sockets and wrenches together while working in dirt,grass and steep paved hills. Even tho it is ment for fishing I feel this product can be very versatile. I gave it a 4 star rating only for the fact I wish it was magnetized on both sides. It will stick very lightly on the 1 side and very strong on the other. If it had the same strenght on both sides it would be a homerun all day long. Overall very happy with it. Only time will tell how the material will hold up.
Great Product
My husband was constantly losing his tools, this has saved him so much time looking for them.